We Pay Cash For Cars Removal Perth UpTo $9999
We pay cash for cars Perth & Car Removals  is one of the best know know car buyers in WA. If you Can't seem to find a buyer to get your used, old, unwanted or scrap vehicle out of your yard? Give Cash for Cars Perth WA a call and we'll buy it. Our services are second to none, putting cash in your hand for you unwanted car, today. Just give us a call and we'll make you an offer.
Cash 4 Cars WA is a licensed (LMCT) and insured auto buyer that pays up to $9999 on any make and model of any age and condition. Call the experts that pay good. Call Cash 4 Cars WA.
We Pay Cash For All Types Of Auto In Any Condition Or Model
Cash for Used Cars
Cash for Vans
Cash for Written Off Cars
Cash for SUVs and 4WDs
Cash for Scrap Cars
Cash for Trucks
Cash for Utes
We'll buy any type of motor vehicle, even boats. Running or not, give us a call.
---
Cash For Used Cars Removal FREE PICK UP Perth Wide
Want to make one call and it be the best price you are quoted on your unwanted vehicle? Then, the call to make is Cash for Cars WA. We have the reputation in the industry of making the best cash offers on unwanted cars. Our cash for cars offers are worth up to $9999; and when a vehicle is worth that, we don't mind paying it! We make good cash for cars offers on:
Used Cars, Scrap Cars, Accident Cars, Written Off Cars  Wrecked Cars, Salvage Title Cars, Fire Cars, Flooded Cars, Junk Cars, High Mileage Cars, Low Mileage Cars, Etc.
While we guarantee our cash offer over the phone, we do request that we are able to perform a quick check on the vehicle when we arrive with the cash. Our inspections are quick, taking about 10 minutes and are just to ensure that you have provided us with the right information on the car. We are fast with our offers as our car appraisers are experts and we are just as quick to get you the cash. We buy all makes and models: Toyota, Nissan, Honda, Subaru, Suzuki, Daewoo, Proton, Hyundai, KIA, BMW, Benz, Isuzu, Hino, Ford, Holden, Mazda, Mahindra, Suzuki, Jaguar, Audi, VW, Dodge, Mitsubishi, Volvo etc all the Japanese, European, Australian etc.
Interested? Then, contact us like this:
1. Call us at 0402 126 513 with the details of your vehicle. Please include the vehicle identification number as well as a full description of the vehicle. Also, let us know if you have the title of ownership.
2. Once you've given our car appraisers a few minutes to go over all the details of your vehicle and then they will provide you with a cash offer amount on your unwanted car or truck.
It is that simple to obtain a cash for cars offer from Cash 4 Cars WA. We make a point of taking the least amount of time from the schedules of busy vehicle owners. Our cash for cars system gets better, as we don't require you bring the vehicle to us. We come to you to remove the vehicle for free. For more information relating to handing over the number plate visit  Department of Transport WA.
---
Free Car Removal WA
At Cash 4 Cars WA, all car removals are offered for free. In fact, once you accept our cash for cars offer, our vehicle appraiser will ask when you'd like to schedule a free car removal. We offer service to every location in WA, 24 hours a day, 365 days a year. If you are having a company fleet or a car collection removed, we can schedule it to be removed at one designated time.
---
Cash For Trucks, Vans, SUVs, and 4WDs
Don't pass up a call to Cash 4 Cars WA just because you have something other than a car. Cash 4 Cars WA also pays cash for trucks, vans, SUVs and 4x4s. We make instant cash payments that pay up to $9999. Just give us a call and we'll make you a cash offer on your unwanted truck, van, SUV or 4×4.
---
Car Wreckers
Those scrap, accident and junk vehicles don't have to continue to go to waste; nor, do they have to have to cost to be towed away or disposed. Cash 4 Cars WA is a car wrecker that pays cash to come remove and recycle your vehicle. We have a high demand for salvage and reconditioned parts and metals and we will pay you up to $9999 cash on your unwanted scrap, accident or junk vehicle.
---
Contact Cash For Cars Perth WA
Don't take up half of your day looking for a good cash for cars offer on your unwanted car or truck. Give Cash 4 Cars WA a call. We don't take up valuable time. We make a good cash offer and if you agree on the amount, we'll schedule a fast car removal that is always offered at no cost. You don't have to wait around for the cash. We bring it and all necessary paperwork with us. Just give us a call at the number below or complete our "Get a Quote" form located on this page. We branch in Perth who offer similar car removal services. Loman Car Removals Perth & Cash for Cars Perth.
Complete our "Get a Quote" form located on this page
We pay top dollar upto $7000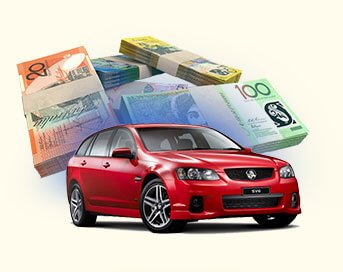 We take care of all your scrap, old, accident, broken, used, damaged and unwanted vehicles that are not worth registering any more. Fade up, worst condition, running or dead as long as complete, don't wait, give us a call or simply fill your details in the given form and receive an instant quote for your scrap, unwanted, junk and old cars, vans, trucks Utes and ffour-wheeldrives.
Why Choose Cash4Cars Perth WA
Reliability
After Hours Car Collection
24/7 service, 365 days a year
Best Prince in Perth
Customer Focused
We Come to You
Licensed Cash For Cars Company