Where Should I Scrap My Car In Perth?
Old or used cars are often left to rust on people's properties. However, this shouldn't be the case as there are easy and simple ways to dispose of it. If you contact a car removal company they can take it off your hands and give you cash for the scrap value of it. If you are looking to scrap your car in Perth Western Australia call Cash 4 Cars WA  for reliable service and great price. Here's how to decide where you should scrap your car in Western Australia.
Make Use of the Internet To Choose A Car Removal Company
 You will find a number of listings online for car removal services. They all claim to take away your car and offer you top dollar. However, they don't all have the required licensing and insurance. Narrow your search down to your area to determine that you
are using a local business to avoid any additional fees or charges. There are plenty of online reviews to help you find a reliable and trustworthy company.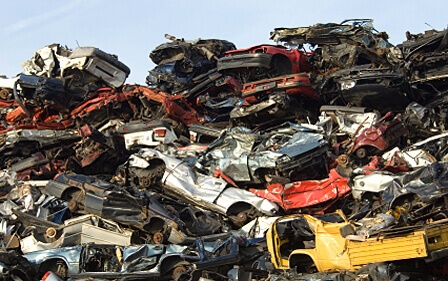 Get a Great Price for Your Scrap Car Perth Wide
 There is a lot of competition in the market so you should be able to get a great deal for your unwanted car. An estimate will be given based on the information you have provided or in some cases, an assessor may come to you to evaluate the vehicle. The technicians consider many factors when providing you with a quote. All you have to do is accept what they're offering, sign the vehicle over and they take care of the rest.
Select a Reliable Car Removal Service
A reputable company will provide a quick and simple process. In some cases, the Car Removal Service will turn up within a few hours. They should be prompt and show up at the agreed time offering you cash on the spot. They shouldn't remove the car before the money has exchanged hands so you don't need to give it another thought. A trustworthy company will follow this process so that you are guaranteed you will get your cash.
Confirm the Company Can Take Your Vehicle
 Make sure you are open with the company and provide as many details as you can about your car. If there have been any changes to it, let them know. Also if it's not a car but a truck, ute, motorbike or any other type of vehicle check they have the capabilities to take it away for you. Any reputable company should be able to take your standard car regardless of its condition, make, year or model.
Deciding where to scrap your car in WA can be simple if you do some basic research. Make sure they have the right licensing and insurance and offer you a fair deal. Ensure they are trustworthy and have the ability to remove your vehicle. Cash 4 Cars WA are a reliable service that will take care of the hard work in exchange for cash on the spot.